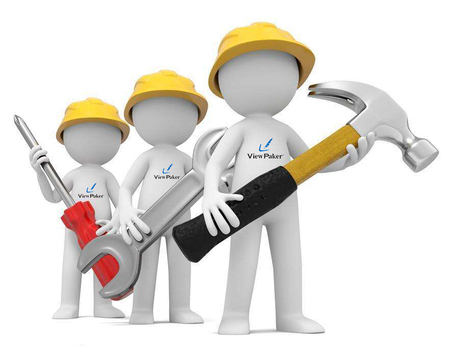 All the PIO sold in mainland China will be maintained for three years after sales.
Here is our after-sale policy: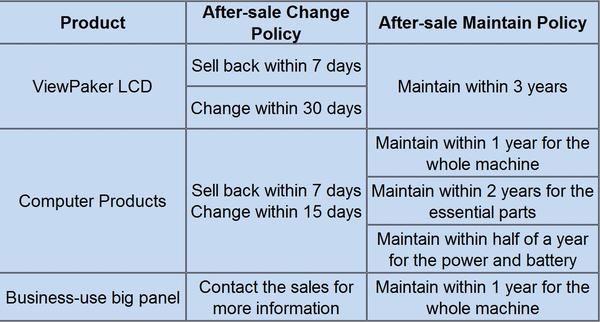 Please pay attention the following situations are not included in the after-sales policy:
The whole machine or the part of themachine expired;
The damage due to incorrect allocation, maintain or usage of users;
The damage due to incorrect allocation, repair, change or disassembly made bythe person who are not workers or service organization of ViewPaker;
The machine damage due to the usage of components which are not belonged toViewPaker;
The damage due to incidence or man-made reasons (including computer virus,carry, squeezing, scratching, crashing, high temperature, inappropriate voltageof power and erosion etc.,)
The damage due to nonstandard or non-public soft-wares;
The damage due to natural disaster, such as earthquake or fire;
The damage due to other reason exclude the products design, skills, manufactureor quality;
The ID label of the machines is lost, broke, or changed by people.
Users must back upall the information in the computer before maintain and repair. ViewPaker isonly responsible for product repair and maintain, but not for data recover or back up service. ViewPaker is not responsible for the lost, change or deletedinformation or data in the HDD during the repair or maintain process. For thepersonal programs and the data, ViewPaker does not have rights to repair orrecover.